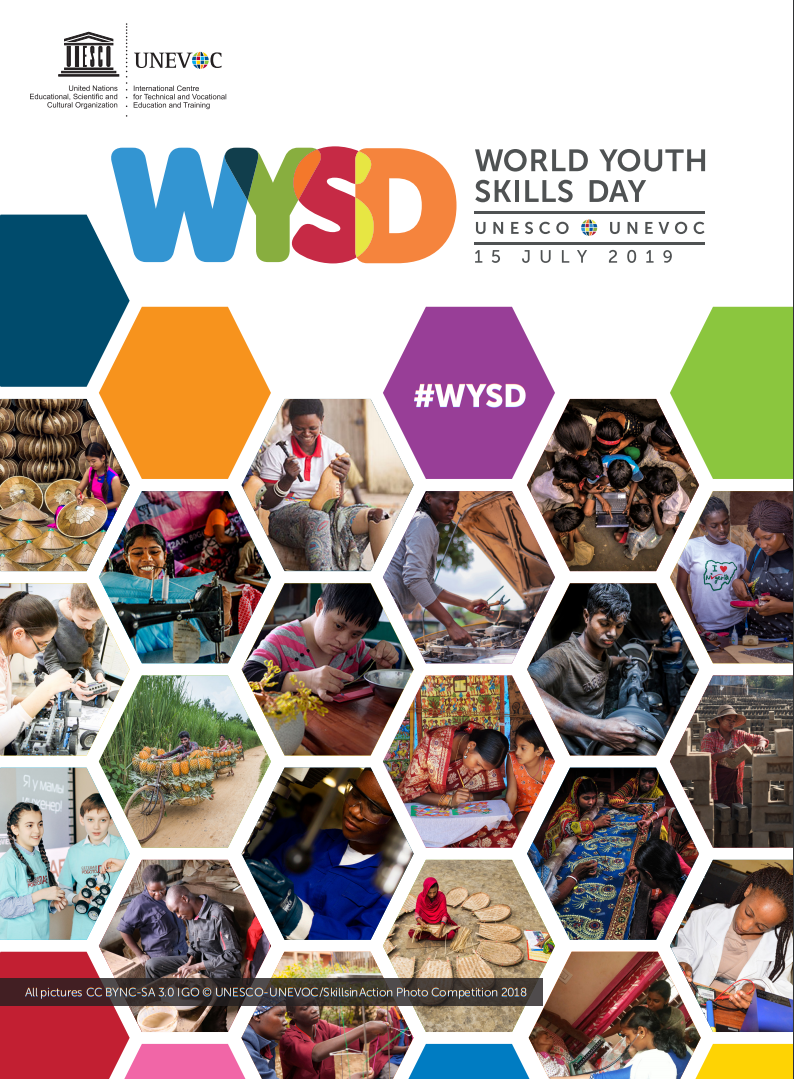 July 15 UNESCO -UNEVOC celebrates The World Youth Skills Day.
The UNEVOC Centre in BIST invites all of the students from colleges and universities to participate in annual photo contest which is organized by UNESCO-UNEVOC Skills in Action.
Conditions of the competition:
If you are an experienced photographer and would like to join to celebrate it this year do not miss your chance to participate in photo contest UNESCO -UNEVOC #SkillsinAction! This contest is organized as part of the activities of the UNESCO -UNEVOC International Center in 2019 on the occasion of World Youth Skills Day.
The photo contest "Skills in Action" reflects as a technical as professional education and and also:
1. Encourages youth employment and entrepreneurship
2. TVET promotion for everyone
3. Facilitating the transition to green, self-sufficient societies
4. Promoting information and communication technology (ICT) and digital skills Persons over 18 years of age and photo / recording copyrighted are invited to participate.
The competition is held in two stages:
Regional – until July 10, 2019.
International – until July 15, 2019
According to the results of the competition, three winners of the #SkillsInAction photo contest will receive cash prizes and the first prize winner will have the opportunity to attend the European Professional Skills Week organized by the European Commission in Helsinki, Finland.
Participants can submit several works (but no more than 3) Submitted photographs must be taken personally by the author and cannot be borrowed from external sources. Send your photos for selection at the regional stage before July 10, 2019 to unevoc@ufabist.ru with an apply "Photo Context UNEVOC".
Additional information and materials will be posted on the WYSD 2019 website as they appear.
Video message from Dr. Shyamal Majumdar, Head of UNESCO –UNEVOC will be available for download on the WYSD page in June, 2019.