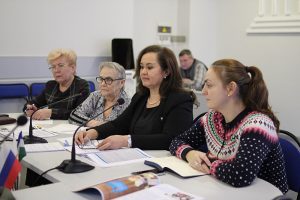 On January 31, several Russian regions discussed the implementation and data collection process of Torino Process during a webinar.
Tanzilya Nigmatullina, Head of UNEVOC Center, Coordinator of the Torino Process in the Republic of Bashkortostan, spoke about the activities carried out by the university: first of all, it is a detailed study of the state of vocational education and training (VET) in the region, identifying problems and ways to solve them, seeking out best practices and effective technologies. There are many indicators, which cover all areas of VET, and they will take considerable time to identify, analyze and summarize. Many stakeholders will be involved in this work – the Ministry of Education of the Republic of Bashkortostan, the Ministry of Family, Labor and Social Protection of the Republic of Bashkortostan, heads of colleges and technical schools.
We expect thisdata gathering to be laborsome and meticulous: but we are determined to do it on time – in the summer of this year all the participants are expected to submit their regional reports, which will be included in the National Report on Russia.
Representatives of the European Training Foundation, including our coordinator Franca Crestani and Mikhailo Milovanovic, the main expert in the field of policy and VET systems, gave exhaustive answers to all the questions the participants asked. Everyone was satisfied with the webinar and the support provided by the organisers.
The next meeting is on February 13, and preparations for it are actively underway.