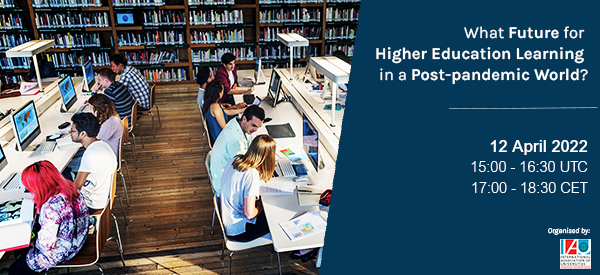 During the two years of the pandemic, universities around the world have been experimenting with different ways of teaching and learning in an environment that has had to rely – in an unprecedented way – on digital technologies.
However, this was rather a forced measure due to the restrictions associated with the pandemic – the closure of educational institutions, physical distancing, etc. It has certainly accelerated digital transformation and the use of digital tools for teaching and learning.
Now we ask the question: how do we see the future, where digital transformation will not be imposed by circumstances, but will become an option? What lessons have we learned during this period and how will they help transform teaching and learning?
How do you envision learning in a post-pandemic world?
The webinar will take place on April 12, 2022 at 18:00 (Moscow time). To join the discussion, you must register at the link.