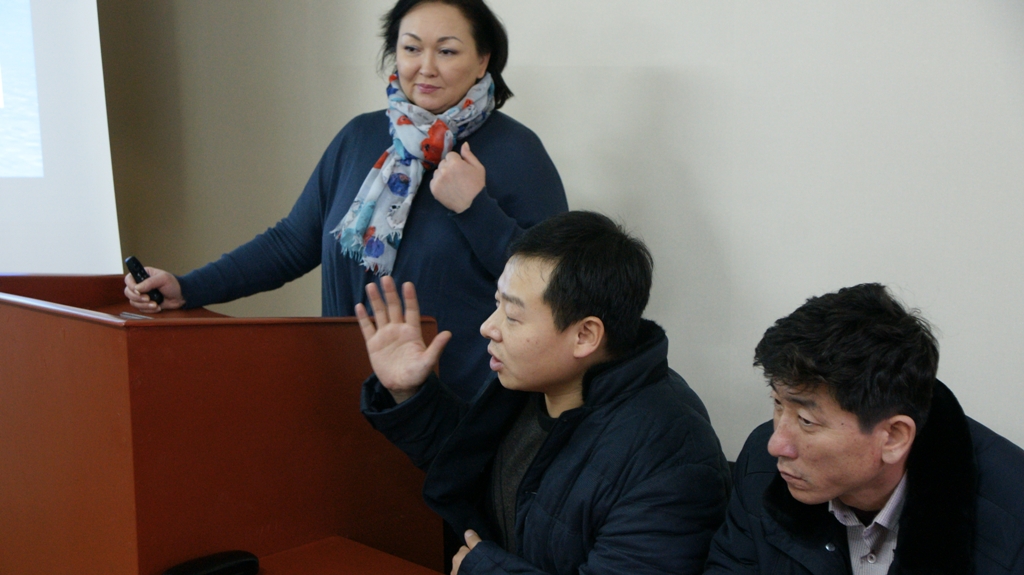 On December 10, 2016, in order to educate the migrants on the legal matters, the Bashkir Institute of Social Technologies (branch) of the OUP VO «ATiSO» together with the Autonomous Non-for-profit Organization of Supplementary Vocational Education «Specialist» conducted classes on the peculiarities of labor legislation.
199 migrants expressed a desire to get acquainted with the general principles of labor relations. During the lessons, issues such as a patent and the territorial reach of its activities, an employment contract, employment of foreign citizens by individuals, etc. were covered. The teachers also covered the topics of culture, history and traditions of Bashkortostan in order to help the migrants successfully adapt within the territory of the Republic.
The training took place in a warm, friendly atmosphere. The guests were able to ask relevant questions regarding employment and daily life in the new socio-cultural conditions.
It should be noted that a special section for children from families of migrants was organized within the framework of the VII Republican Forum of young storytellers and performers of the Bashkir folk epos «Ural-batyr» in the languages of the peoples of the Republic of Bashkortostan, the Russian Federation and foreign languages. The participants included more than 100 children aged 8 to 18 years. They prepared a special program that was also meant to help the children get acquainted with the history and contents of the Bashkir folk epos «Ural-batyr».